Batch PPT To PDF Converter
Convert PowerPoint Presentations to PDFs in Bulk Easily. No MS Office or PowerPoint installation required.
Software Version: 1.0
Software License: Free
Size: 36 MB
Windows OS: Windows 7, Windows 8, Windows 10, Windows 11 or later (32/64 bit) & Windows Server


In today's digital age, efficient document management is paramount. Especially for those who need to distribute or publish presentations, if they want the PPT files shared to others not to be modified during the presentation, converting PPT files to PDF format has become a common choice. Most PDF reader programs support the full-screen function, and people can present converted PDFs by the PDF reader program. In this way, your PPT content can only be presented and cannot be changed.

Usually you may just save or export the PPT into PDF format in MS PowerPoint. But if you got dozens or hundreds of PPT files on hand, it will be very troublesome to open them one by one and save them as PDF files. In order to solve this troublesome issue, here comes Batch PPT To PDF Converter, providing users with a fast, simple and convenient way to perform batch conversion.

Batch PPT to PDF Converter is a useful software tool designed to simplify the process of batch converting PowerPoint presentations into PDF files. This powerful application is an ideal choice for anyone who needs to convert PPT files in bulk, whether for creating eBooks, archiving presentations, or preventing unauthorized modifications.

One of the standout features of Batch PPT to PDF Converter is its ability to convert numerous PowerPoint files (PPT/PPTX/ODP) within a short timeframe. Instead of saving each presentation to PDF in PowerPoint individually, this tool allows you to convert them in batches, saving you valuable time and effort.

Batch PPT to PDF Converter also offers password protection and permission restrictions. With these options, you can protect your converted PDFs by setting a password, or adding printing and text copying permissions. It is especially useful when dealing with sensitive or confidential slideshows.

Additionally, the program provide the page size setting which allows you to select output PDF page size such as A4, A3 and more.

Languages: English, Italian, German, French, Dutch, Portuguese, Arabic, Simplified/Traditional Chinese, Greek, Czech, Korean, Danish, Spanish.

In summary, Batch PPT to PDF Converter is a valuable tool for anyone who frequently deals with PowerPoint presentations and needs to convert them to PDFs. Its ability to handle batch conversions, preserve the quality of the original content, provide security through password protection, and offer a range of configurable options makes it an excellent choice for both personal and professional use. By simplifying the conversion process, this software enhances efficiency and productivity, allowing you to focus on more critical tasks while ensuring your documents are in the highest quality. Whether you're creating eBooks, archiving presentations, or safeguarding your content, Batch PPT to PDF Converter is a reliable and versatile solution that can streamline your workflow.


5 Steps to Convert PPT Files to PDFs in Bulk
Using Batch PPT to PDF Converter is straightforward:

1. Launch the application.

2. Click the "Add" button to select the PowerPoint presentations (PPT/PPTX/ODP formats) you want to convert, or drag files and drop them onto the file list directly.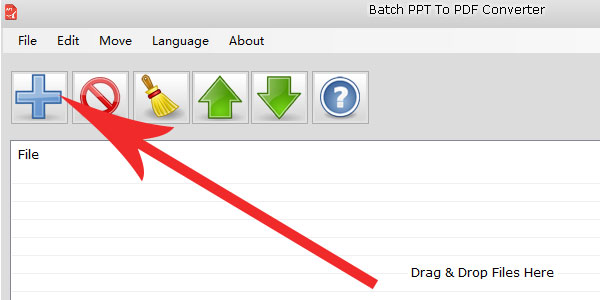 3. Customize the output settings according to your preferences. This includes options such as password protection, page size, and file merging.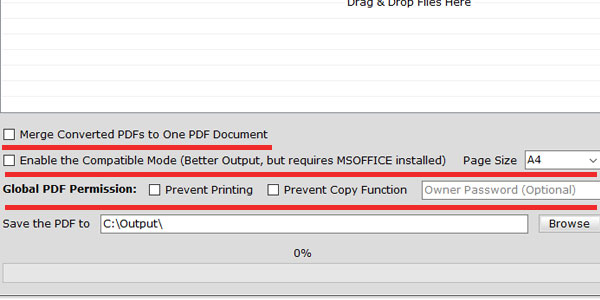 4. Choose the destination folder for your converted PDFs.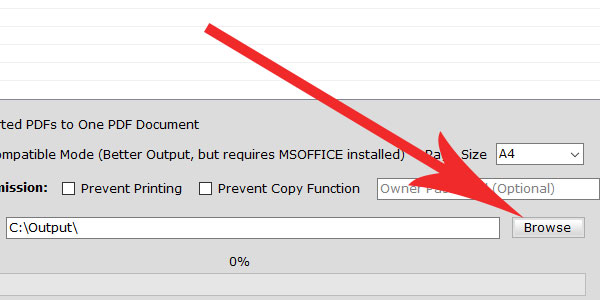 5. Click the "Convert" button to initiate the conversion process and you will get the converted PDFs in a few seconds.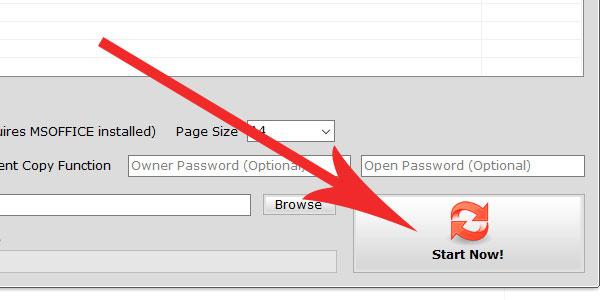 Reviews and Listings:
Listed on MajorGeeks
Simplifying Tasks with Batch PPT to PDF Converter - Download.Zone



Features
- Convert PPT To PDF in Batch
- Merge Multiple PPT Files into One PDF
- Encrypt the Converted PDF
- Allow to Set Page Size
- Support PPT/PPTX/ODP Formats
- Multilingual
- Easy to use
- Free and Adware/Malware Clean
Useful Software Tools